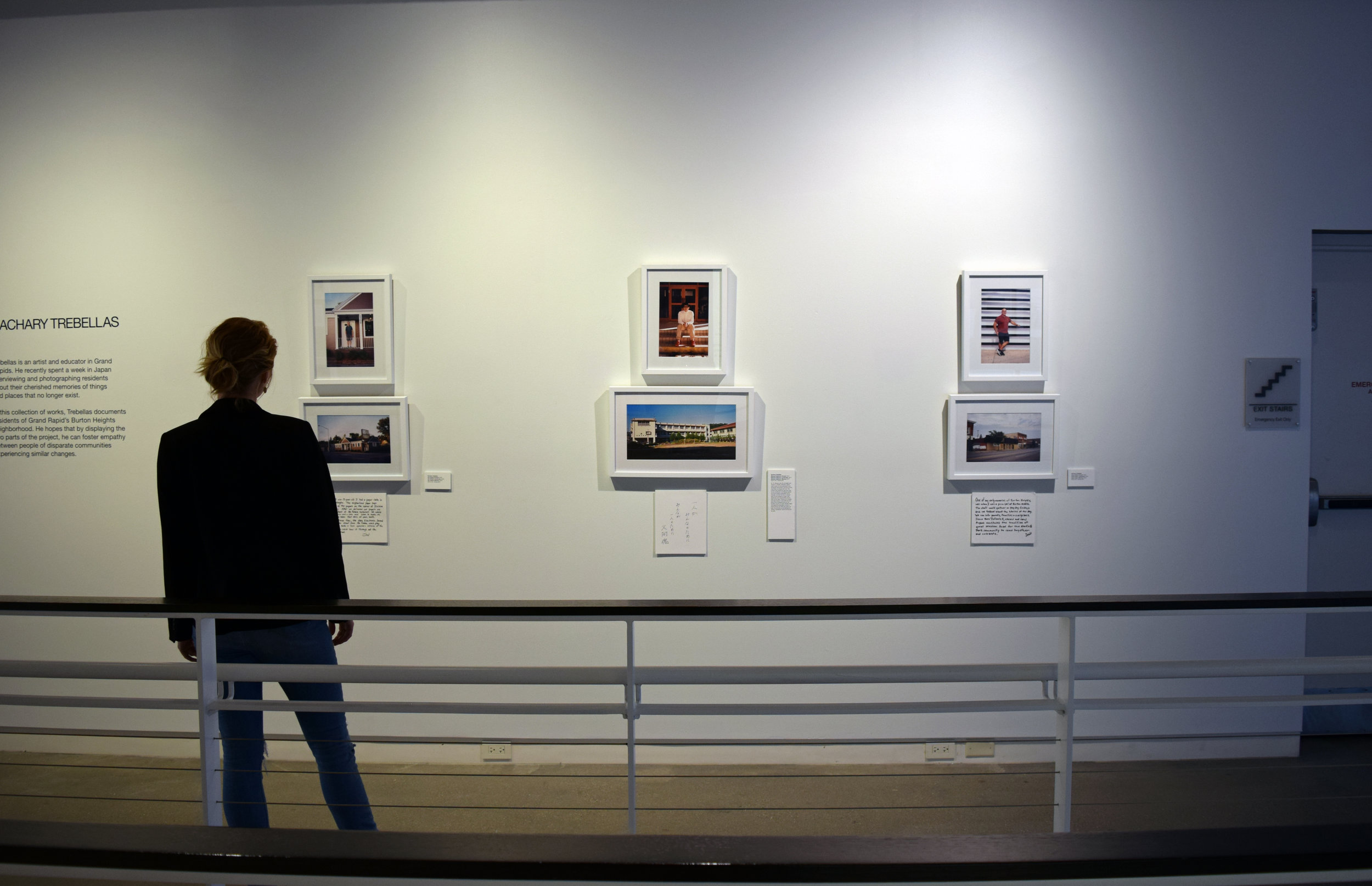 From 2012-2014 I lived as an English teacher in Amakusa, Japan. A beautiful cluster of islands with a rich and unique history, it has nevertheless been undergoing population decline for several decades. One way this change is represented is in the towns' closed schools and storefronts. As a teacher, I would wander through these areas, curious about the histories behind them. In particular, my favorite place to explore was the fishing town of Ushibuka.
In November of 2017 I returned to Ushibuka eager to use art to address the urban change it had experienced. I did this via the Furusato Vision Project, an initiative of the JET Program, through which I had taught. In Ushibuka, I met with locals and asked them to write down a cherished memory they had of something that no longer existed. With their words, and the photographs I took of them and their chosen locations, I hoped to cast a positive light on places that might otherwise go ignored.

Overall many of the stories shared a common theme: human relationships. People mentioned a family farewell, playing with childhood friends, taking walks with one's son, surviving a crisis with one's neighbors, etc. It was people's humanity and their care for each other that made the various locations special.
I repeated this process back in my adopted city of Grand Rapids, Michigan. A booming city, the strongest in its state, it is currently facing rising income inequality, the third highest in the US in 2017. This is evident in neighborhoods like Burton Heights, where residents have not seen the economic growth enjoyed by many of the city's other neighborhoods. In asking current and former residents to share stories with me of Burton Heights' past, once again stories arose with a common theme of humanity. Residents mentioned spending time with new colleagues, birthday memories with their mother, lifelong friendships, and so on.

As communities change, I believe it's those kinds of values that are important for people to uphold. I hope that if people in Ushibuka and other changing communities hold onto their kindness, concern for each other, and continue to take joy in one another, then life will be brighter for future generations.
2012年から2014年まで僕は日本の天草市で英語の先生として暮らしていた。天草市には独特で豊かな歴史があるにもかかわらず、数十年前から少子化により人口が減ってきた。その原因として学校が閉校となったり、街のお店が閉店してきている事が挙げられる。教師としてこの地域の歴史を考えながら、このエリアを歩き回った。特に探検するのが好きだったのは魚釣りで有名な牛深町。
2017年の11月に私は、自分のアートの経験で地域再興に携りたくて、牛深町に戻った。今回は、以前教師として働らく機会を与えてくれたJETプログラムの故郷ビジョン・プロジェクトを通して参加した。牛深町の現地の方々に、昔はあって今は無くなってしまった場所と、その思い出について書いてもらった。その思い出を基に、私は写真を撮った。彼等の言葉とその写真で、大事にしていた場所を忘れられないようにと願いをこめて。
全体的に話の多くが人間関係に関してだった。家族とのお別れ、幼じみとの思い出、自分の息子との一緒に散歩した事、近所のトラブルなどが多かった。人々がお互いを思いやる気持ちが、沢山の場所を特別にしたのだろう。
第二の故郷となったグランドラピッズでこのプロセスを繰り返した。ミシガン州の中で、最も成長著しい街であり、所得格差が拡がっている。2017年には、アメリカ国内で3番目になっていた。バートンハイツの様に、経済成長が見られない地域ではこの差がよくわかる。そんなバートンハイツに現在住んでいる人と前の居住者に対して、牛深町で聞いた同じ質問をした。するとここでも、人間関係に関する返答が多く、新しい同僚と遊んだり、お母さんとの誕生日の思い出、一生の友人に関してなどがあった。

地域が変わっても、この様なことを大事にし続けることが重要だと思う。牛深町や他の変わりつつある地域がこの優しさと気遣いを大事にし、お互いを思いやり続けられたなら、これからの世代は明るくなると私は願っている。